We are thrilled to announce the launch of our new API dashboard–designed to empower developers to generate their own API keys.
Update**: As of June 28, 2023, there is NO requirement to have an Organization Credential to use the API Dashboard.
With this exciting update, anyone can now conveniently create and manage API keys in the Disco application.
Start by navigating to your profile settings and click on the "API keys" tab.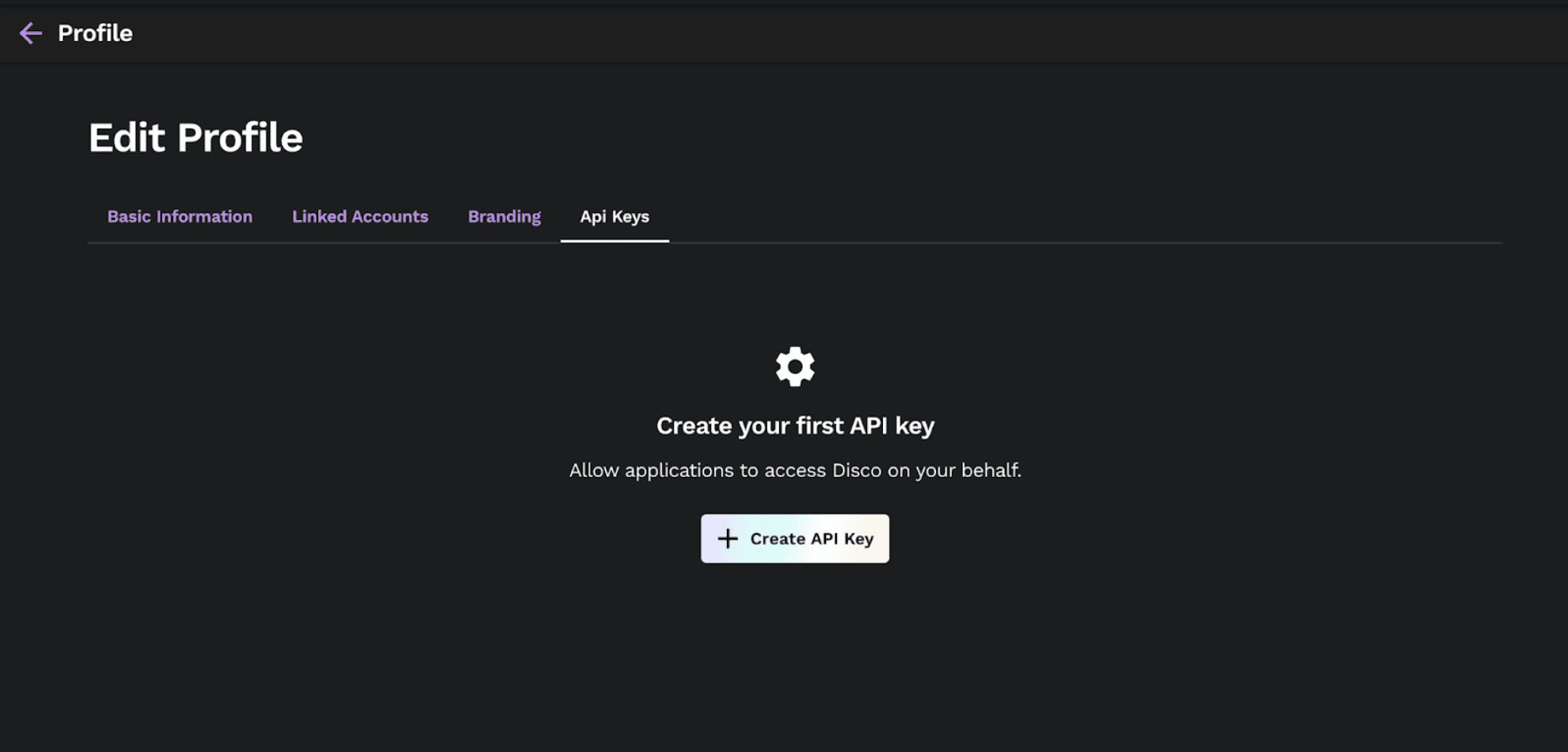 Here, you'll find a user-friendly interface to effortlessly create and manage your API keys. Simply click "Create API Key" to generate your first API key. Remember, each key requires a unique name that reflects its purpose.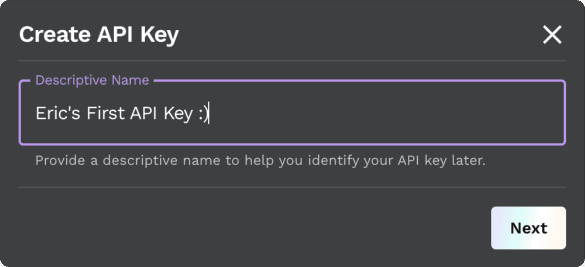 When you generate your API key, make sure to copy it as soon as it appears for the first time. The dashboard also provides you with the flexibility to delete existing API keys and create new ones whenever you need to.

We're excited to see what you'll build with our API dashboard and the powerful capabilities it offers. Check out our documentation and reference apps to get started.
If you have any questions or feedback, our support team is here to assist you every step of the way. Happy building, and may your journey with the Disco-verse be both fruitful and inspiring!